Infrastructure as a Service (IaaS)
Currently INFOLAB offers Hosted Private Cloud Enterprises that demand dedicated computing, networking and logically segregated storage delivered as a service.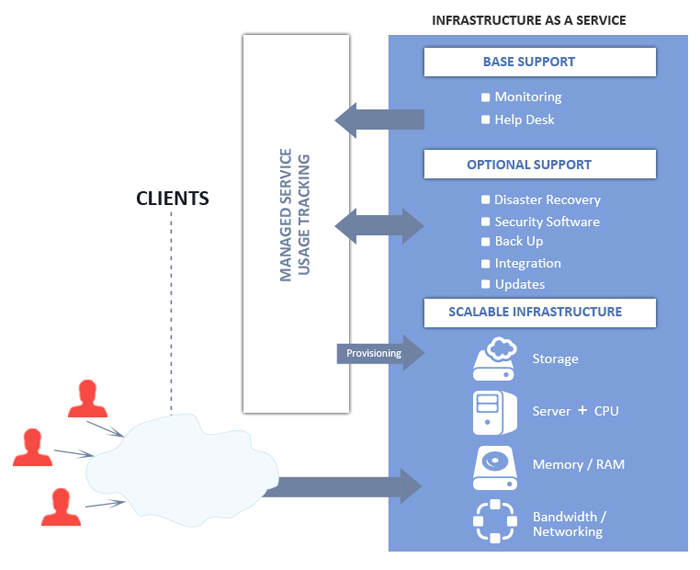 It's the scalability that makes the Cloud incredible without the sacrifices in performance, flexibility and security that can make it impractical.
Infolab adopt the cutting edge technology like Software Define Network (SDN) to support the strategy to scale.
The Strategy to Scale described below incorporating the Software Defined Network Strategy as follows:
3 Steps to SDN
End hardware locks
50-60% TCO
subscriptions based
Two or more virtual appliances, one physical machine (ex. DPI + cache +pcrf)
Bridging existing VPN networks to data center VM's
Integrate and Innovate

Step 1
Flexibility and cost savings to operators
New IaaS Revenue Opportunities
Force vendors to earn incumbency
Step 2
Increased cost savings to operators, reduced footprint and power requirements
Complimentary network functions consolidated New Revenue opps at low cost
Step 3
Operators VPN's have always been software defined networks
Seamless integration into existing infra, add granular control
Customer retention